The Nang Tani Banana Tree Ghost
A Comparative Analysis of Spiritually Inhabited Trees in Asian Belief Systems
Nang Prai Tani, is a female ghost just like the more well known Nang Takian, who inhabits a Banana Tree of the Dtanii variety. In order for the ghost to be able to inhabit a Dtanii tree, the tree must be of a special kind called 'Dtanii Dtaay Prai', which is a Dtanii tree which dies when it blooms its first flowers.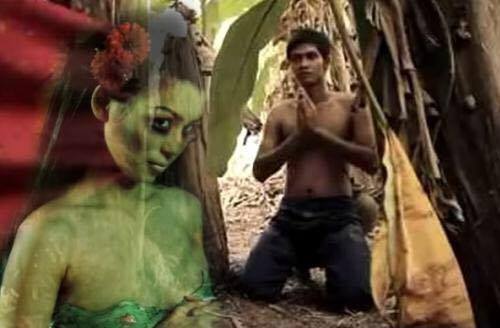 Throughout human history, trees have held a significant place in various cultures and belief systems. In Asian folklore, specific trees are often associated with spirits or ghosts that possess unique powers and attributes. One such fascinating entity is the Nang Tani Thai Banana Tree Ghost, predominantly found in Thai mythology. This essay aims to explore the Nang Tani Ghost and its comparative counterparts in other Asian cultures, shedding light on the intriguing world of spiritually inhabited or sacred trees.

The Nang Tani Banana Tree Ghost:
The Nang Tani is a female ghost, reminiscent of the more well-known Nang Takian, known to inhabit a specific type of banana tree called the Dtanii. However, not all Dtanii trees can host the Nang Tani ghost; it requires a unique variety known as 'Dtanii Dtaay Prai.' The Dtanii Dtaay Prai tree is said to die when it blooms its first flowers, setting the stage for the ghost to take residence.
Mae Nang Prai Dtānī, as she is often referred to, is believed to possess immense power of Maha Lap (luck and fortune) and Maha Sanaeh (attraction and seduction). People who revere the Nang Tani seek her assistance in matters related to seduction and gambling. As with any deity or spirit, offerings play a crucial role in gaining favor. Devotees present flowers, perfumes, jewelry, sweetmeats, and fruits to Mae Nang Prai Dtānī, while reciting her Kata or sacred chants to invoke her blessings.
Comparative Versions in Other Cultures:
1. Southeast Asia:
Similar beliefs in spiritually inhabited trees can be found in other Southeast Asian cultures. In Cambodia, the Kreung people believe in the presence of Mrenh Gongveal spirits, which inhabit specific types of trees. These spirits are known for their protective qualities and are revered through offerings and rituals.
2. Indonesia:
In Indonesian mythology, certain trees are associated with powerful spirits known as Hantu Pohon or "Tree Ghosts." These spirits are believed to inhabit specific trees, bestowing blessings or curses on those who encounter them. These beliefs are deeply rooted in animism, where natural elements are believed to possess spirits or souls.
3. Japan:
In Japanese folklore, there are stories of Kodama, tree spirits that inhabit sacred trees like cedar, cypress, and pine. It is considered bad luck to cut down these trees, as doing so may invoke the wrath of the Kodama. These spirits are revered and respected, reflecting Japan's strong connection with nature.

4. India:
In Hinduism, the Banyan tree holds great significance as it is believed to be the abode of spirits and gods. The Kalpavriksha or "wishing tree" in Hindu mythology is often associated with the Banyan tree, and people tie sacred threads around its trunk, making wishes for prosperity and fulfillment.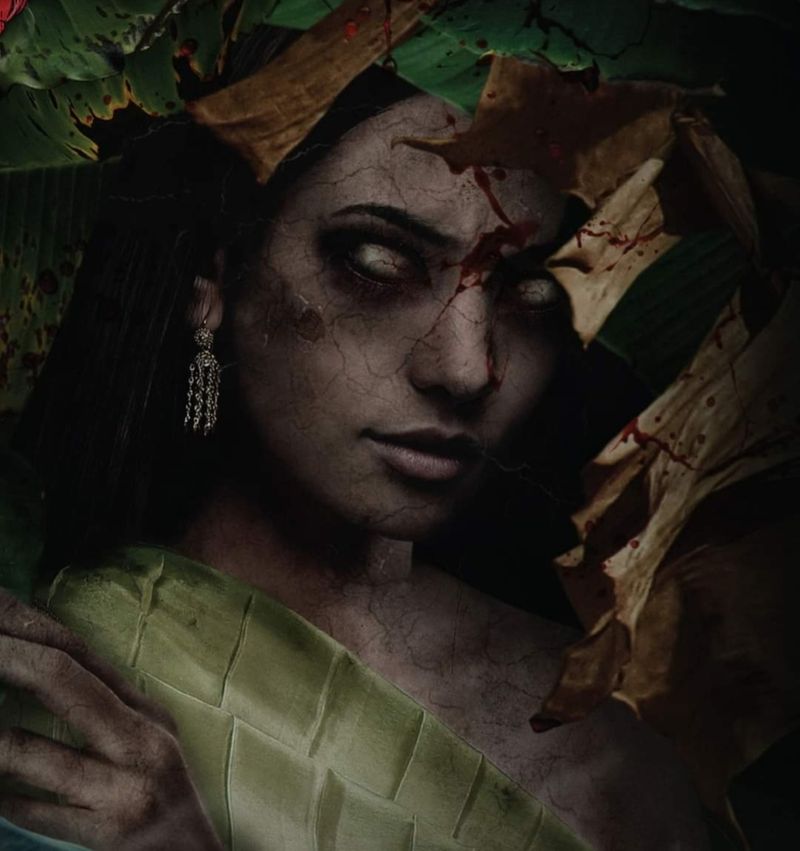 Other Examples of Spirit Inhabited or Sacred Trees in Asian Belief Systems:
1. Bodhi Tree in Buddhism:
The Bodhi tree is deeply revered in Buddhism as the place where Siddhartha Gautama attained enlightenment and became the Buddha. Pilgrims visit Bodhi trees in various Buddhist temples to meditate and seek spiritual awakening.
2. Frangipani Tree in Malay Folklore:
In Malay folklore, the frangipani tree is believed to herald the presence of a vengeful female vampire called a pontianak. The tree is associated with death and sorrow, and unhappy spirits are thought to reside within it.
3. Mango Tree in Hinduism:
The mango tree symbolizes good fortune and fertility in Hindu culture. Legend has it that Lord Shiva appeared under a mango tree in the form of Linga, making it a sacred tree associated with fertility and abundance. The belief in spiritually inhabited or sacred trees is a fascinating aspect of Asian belief systems, deeply rooted in animism and reverence for nature. The Nang Tani Banana Tree Ghost from Thai mythology is just one example of the profound connections between trees and spirits in these cultures. By exploring such beliefs and their comparative versions, we gain insight into the spiritual fabric of these societies and the enduring significance of nature in shaping their beliefs and practices. As spiritually minded students, understanding these ancient traditions can enrich our appreciation for the mystical and divine aspects of the world around us.