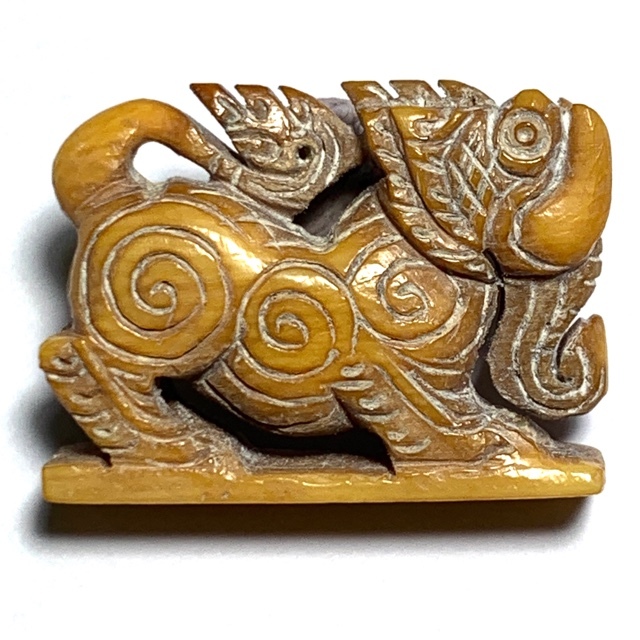 Dtamra and Wicha Kochasart
Wicha Kochasart, rooted in Thai Buddhist tradition and mythology, encompasses a wide array of knowledge, rituals, and practices associated with elephants. These practices are deeply interwoven with religious beliefs and cultural traditions, making Wicha Kochasart an essential, is commonly unheard of aspect of Thai heritage.
Origins of Wicha Kochasart
Wicha Kochasart, is a traditional body of knowledge deeply intertwined with Thai culture, Buddhism, and mythology. This ancient discipline encompasses various aspects related to elephants, including their symbolism, care, and magical practices associated with these majestic creatures.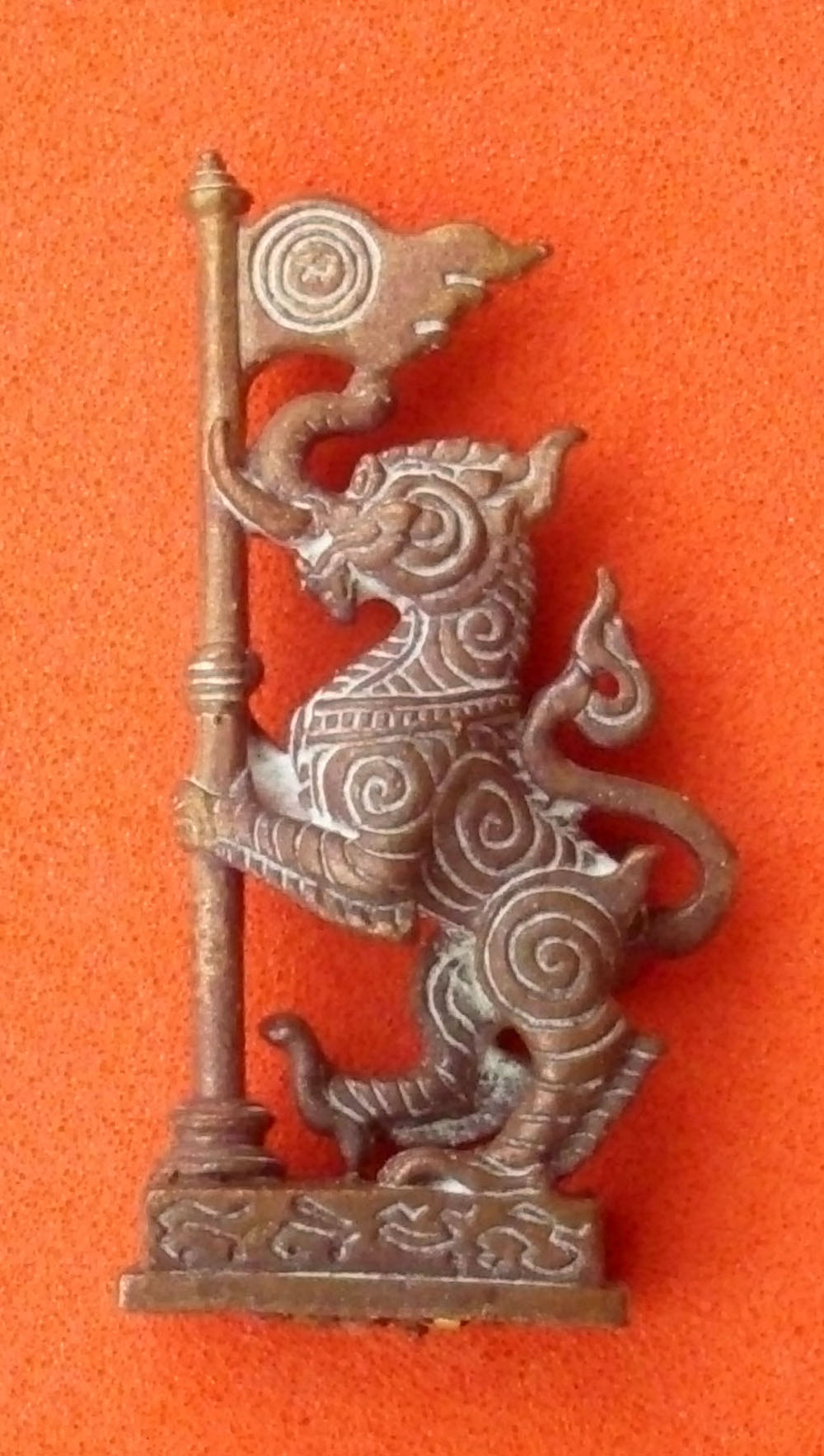 Mythological Origins
The origins of Wicha Kochasart can be traced back to mythological narratives found in Thai Buddhist texts and scriptures. These stories provide insights into the creation of auspicious elephants and their significance in Thai religious and cultural contexts.
In one such narrative, it is believed that Lord Narayana (Vishnu) played a pivotal role in the creation of auspicious elephants. According to the Dtamra Phra Kochasart and Dtamra Naraipratam Sinthu texts, Lord Narayana resided above the Kasiyara Ocean, where a lotus flower with 817 petals emerged. This lotus flower held profound symbolism, and Lord Narayana divided it into eight parts.
Lord Narayana's gesture of dividing the lotus into eight parts had profound significance. He offered eight parts to Lord Isuan (Shiva), retaining eight parts for himself. Additionally, he bestowed eight parts upon Lord Brahma and another eight parts upon Lord Vishnu. However, the most remarkable allocation was the offering of one hundred and thirty-five parts to Lord Agni.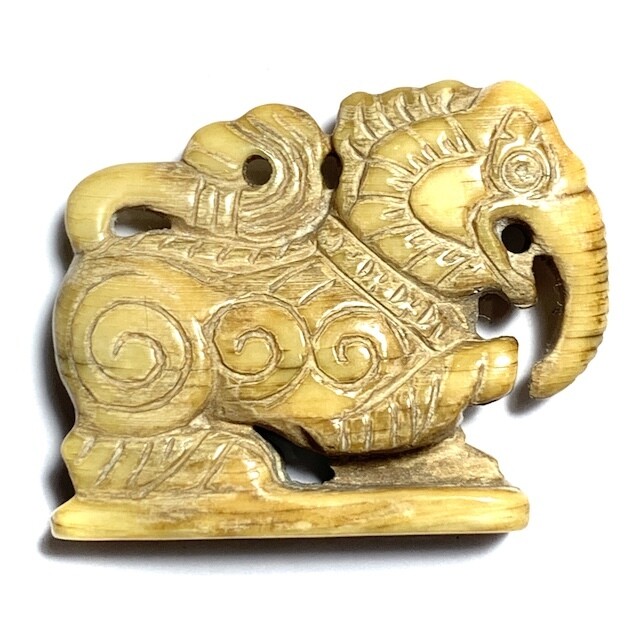 The Wicha Kochasart is related to Elephant Magic, and is Used for Protecting the Kingdom and its inhabitants. and is an applied Wicha for empowerment of amulets with Maha Amnaj, Serm Yos and Klaew Klaad Kong Grapan Chadtri Magic.  The Wicha Kochasart is used for empowering Tiger and Lion type Animist images, such as the Kochasri Singha-Elephant Deity, and is also used for empowerment of ritual weaponry. The Wicha Kochasart is a Wicha belonging to the Trinity of Devas of the Brahman Faith, and is a 'Sastra' (Magical Science), that is directly related to power and symbolism, and attributed magic within elephants.
1. Dtamra Kochalaks – which deals with Invocation of the Tendencies and Character Powers of the Elephant, both the good and the bad parts, the merciful and the destructive.
2. Dtamra Kocha Gam – this Dtamra deals with Kata Waetmont Incantations to invoke various powers or magical effects, for various purposes, such as catching elephant, controlling an elephant, healing of ailments, or banishing evil curses and forest spirits, in order to protect elephants.
The Wicha of the Dtamra Kochasart, and the Dtamra Narai Sintu, both tell of the Chang Mongkol Himapant Animal, which was created from the lotus which rose from the navel of Pra Narai Vishnu Avatar, when he gave birth to the Golden Kumarn, which he gave to Shiva at the beginning of Time.
The elephant was split into four families of Magical Elephants, each with its own special qualities.
The first elephant was made by the God Brahma, and was endowed with the power to bring success and prosperity and Glorious Achievements to the Nation and its People.
The second elephant family was made by the God Shiva, and was endowed with the power to bring great Achievements of Powerful Status and Influence to the Kingdom or Nation, and fill its Coffers with Wealth.
The third elephant was made by the God Vishnu himself, and was endowed with the power to bring Victory against all Enemies and Opponents, and will cause the Rains to fall at the proper time and season, without drought or flooding, and the harvest to be plentiful and ripe.
The fourth elephant was made by the God of Fire, Agni, which was endowed with the Power to bring Plentiful Resources to the Nation, and Protect the Land and its Ruler from all forms of danger and disasters.
Here are the four elephants from the Phrommongkol Lineage:
Iyara Patha Elephant: Positioned in the northern direction, this noble elephant bears fifteen remarkable characteristics, reflecting the hues of rain clouds. Its feet possess a graceful circular shape, reminiscent of conch shells, adorned with even toenails. With a front that stands tall and a rear reminiscent of a noble lion, it surpasses its peers in size and grandeur. Its eyes gleam with the radiance of Venus, and its tusks curve elegantly like the crescent moon. Its back assumes the form of a straight arrow, and its tail boasts fifteen distinctive attributes.
Bunthorng Elephant: Inhabiting the northeastern realm, this splendid elephant is known as Bunthorng. It exhibits five exceptional traits, bearing the lustrous shade of white lotus blossoms. Possessing short, golden tusks and a plump, rounded physique, it features soft, delicate ears. Its resounding roar resonates akin to thunder, while its tail is adorned with fifteen unique qualities.
Phramma Lohit Elephant: Occupying the eastern direction, this elephant, named Phramma Lohit, embodies five extraordinary characteristics, mirroring the color of vibrant blood. With a robust neck and a rounded head, it emanates a melodious voice reminiscent of a chiming bell. Its tail, too, exhibits five distinctive attributes.
Kramutho Elephant: Nestled in the southeastern quarter, the Kramutho elephant showcases five notable traits, mirroring the hues of Kramutho flowers. With a petite, circular head, delicate ears, and a voice that echoes the chirping of parrots, this elephant's trunk extends gracefully, resembling a curved sugarcane stalk. Its tail, like the others, bears fifteen unique attributes.
In these two legends, Lord Vishnu (Pra Narai), was floating along the cosmic ocean, and a golden lotus came out of his navel, with 8 petals and 173 Pollenheads, which were then used an offering for the Hindu Trinity, beginning with Shiva, on Mount Kailash. Lord Vishnu then bestowed 8 pollens to Lord Shiva, Lord Brahma was allocated 24 pollens, and 8 pollens were allocated to Lord Vishnu. As to the remaining 135 pollens, these were given to Pra Akee (Agni), or 'Pra Plerng', the God of Fire.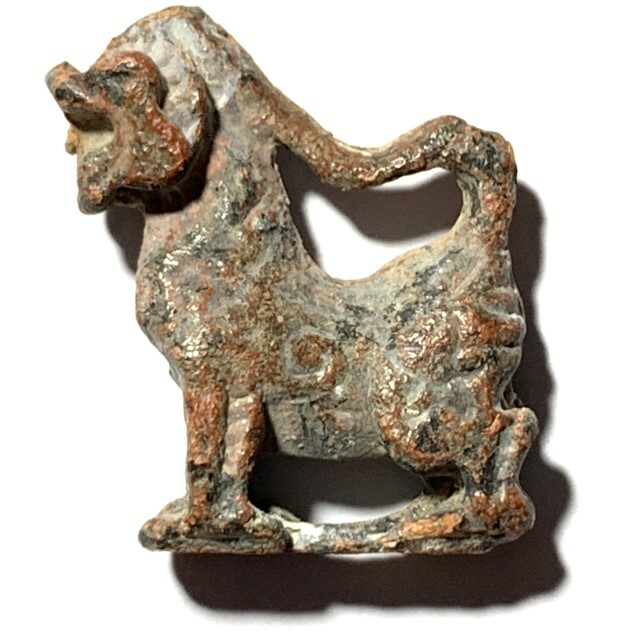 Pra Isworn (Thai term for Shiva), Pra Narai (Thai term for Vishnu) and Pra Prohm (Thai term for Brahma), and Pra Akee (Agni), combined their magical prowess and efforts, and summoned up a herd of white elephants, of the 4 different Godly lineages. And so, according to the Vedic and Thai Legend, the four Celestial Lineages of Elephants were created from the Lotus Petals and Pollens of the Golden Lotus that rose from the navel of Vishnu. These 4 Lineages of 'Chang' (Thai word for elephant), were those of Shiva, Vishnu, Brahma and Agni.
The Ten Additional Elephants
In addition to these eight lineages, Lord Brahma also created 2 other types of elephants with unique qualities, which belong to the Eight Lineages of Elephants of Brahma, making the list of elephants 10, not 8.
Brahma created the elephants in the 8 directions with the 8 lotus pollens. One pollen was thrown to the east side. He was born as an elephant named Iyarapot, created in the direction of Burapha, protecting the eastern direction. Complete with fifteen characteristics, body color like clouds when covered with rain, four feet round like a conch, nails level, the face is high and the bottom is low like a lion. bigger than all elephants, big eyes like stars, tusks as long as the Phuchong King Naga himself. Their backs like a bow, their long ears reach both their faces and their backs, their sound like the sound of a conch, their tails protecting in fifteen ways.
Chang Chatthat Hatti: A white-bodied elephant with red soles, possessing a magnificent trunk and the ability to soar through the skies with incredible speed.
Chang Ubosatha Hatti: Resembling the color of golden topaz, this elephant can swiftly navigate the skies.
Chang Maha Hatti: Radiating a golden aura, this elephant possesses great strength.
Chang Mongkol Hatti: Akin to the color of flowing water (seawater green), this elephant is tall, splendid, and endowed with great prowess.
Chang Chomprasad Hatti or Bingkal: Its body, eyes, and nails are yellowish-brown like a cat's eyes. It is highly skilled in battle.
Chang Suan Sadao Hatti or Nakkhan: Its body is silver in color, also known as Nakkan. It is formidable in combat.
Chang Kangkai Hatti: Its body resembles a flowing river (turquoise). It is tall, complete, and beautiful. It can defeat enemies singlehandedly.
Chang Kancchai Hatti or Pangkal: It has the appearance of a ruby and has four distinctive tusks.
Chang Kumkai Hatti: With a body as radiant as a red lotus, this elephant has a majestic presence.
Kalawaka Hatti: This elephant, born from Lord Brahma, possesses extraordinary qualities and brings prosperity to the land.
51 Supplementary Elephants
In addition to the 10 elephants of the eight lineages, Lord Brahma also created fifty-one other elephants, each with its unique name and characteristics. These elephants played a crucial role in safeguarding the kingdom and warding off evil forces. While the specific names of these fifty-one elephants may not be mentioned in the available information, those who believe in the Wicha, believe that their contributions to protecting the land are an integral part of Thai Buddhist tradition and mythology.
Significance of Elephants in Thai Culture
Elephants hold a special place in Thai culture, and their significance extends of course, far beyond the realm of Wicha Kochasart. These majestic creatures have played vital roles in various aspects of Thai society, from history and religion to art and everyday life.
Historical Importance
Throughout Thailand's history, elephants have been integral to the country's development and warfare. These magnificent animals were used in various capacities, from transportation and labor to military service. Elephants were indispensable in constructing temples, monuments, and royal palaces, leaving an indelible mark on Thailand's architectural heritage.

In warfare, war elephants were formidable assets. They provided both mobility and power on the battlefield, often carrying warriors into combat. The use of war elephants in historic battles significantly influenced the outcome of conflicts.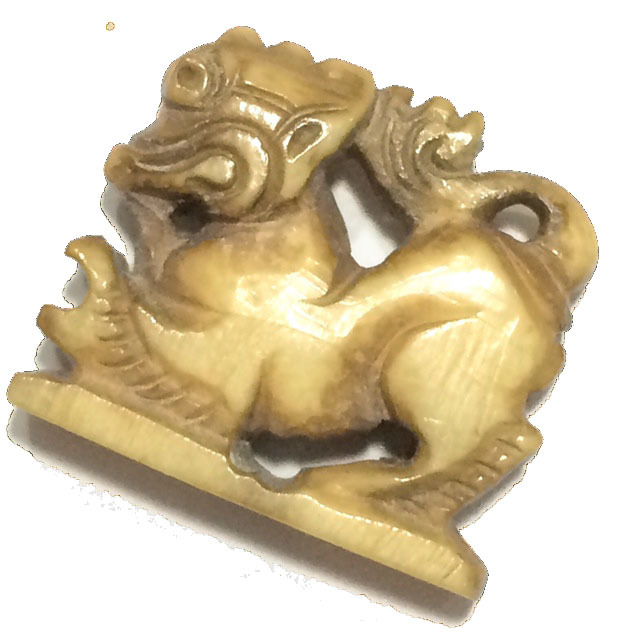 Religious Significance
In Buddhism, the white elephant holds immense religious significance. It is considered a symbol of purity, wisdom, and enlightenment. The story of Queen Maya's dream, in which a white elephant entered her womb, is a well-known Buddhist legend associated with the birth of Siddhartha Gautama, who later became the Buddha.
White elephants are also closely connected to Thai royal traditions. The monarchy has revered these sacred creatures for centuries. The presence of white elephants is considered an auspicious sign for the kingdom and the ruling monarch. Historically, the capture of a white elephant was a symbol of a ruler's legitimacy and divine favor.
Art and Culture
Elephants are prominent figures in Thai art and culture. They are depicted in various forms, from traditional paintings and sculptures to modern artworks. The intricate details and vibrant colors of elephant-themed art reflect the reverence and admiration Thai people have for these animals.

In addition to visual art, elephants are celebrated in music, dance, and literature. Traditional Thai dances often incorporate movements inspired by elephant behavior. Folklore and stories featuring elephants are an integral part of Thai literary traditions.
---